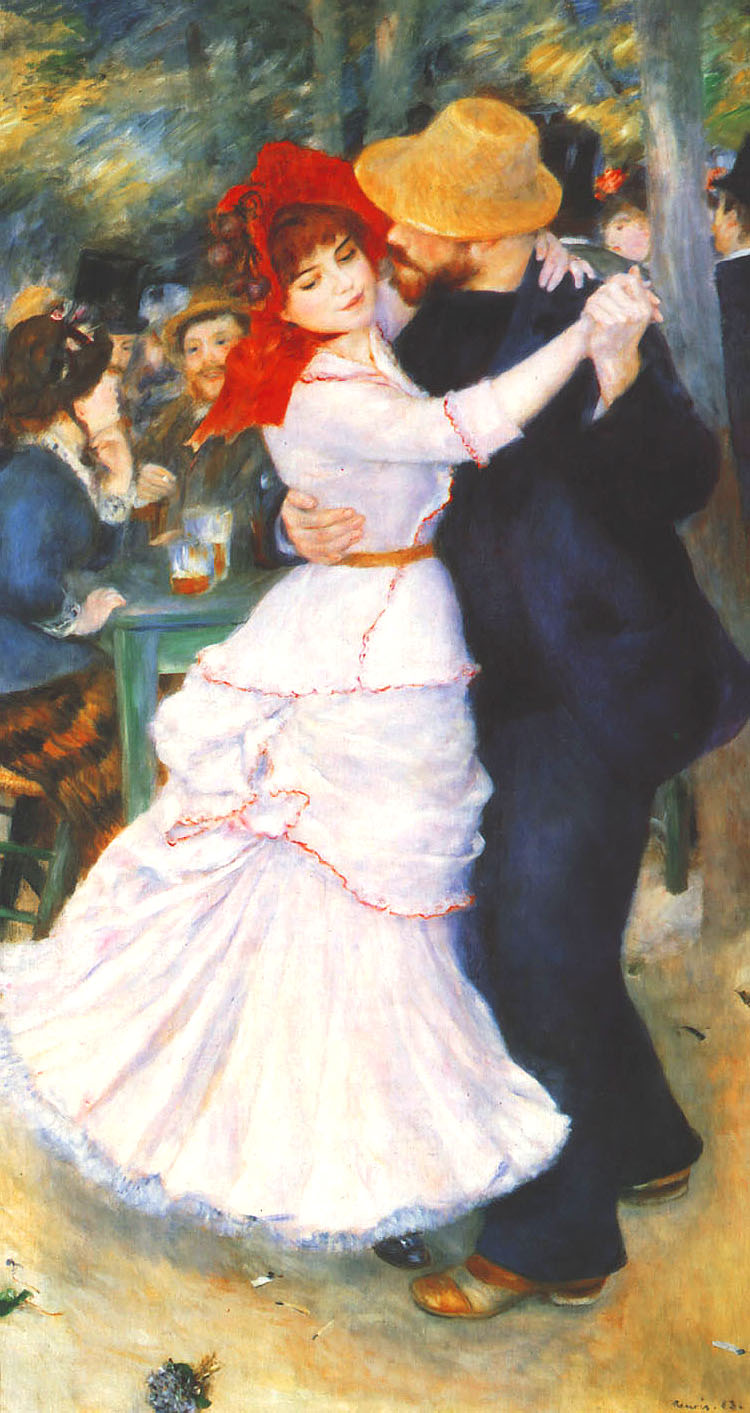 Image from google images.
Dance at Bougival - Auguste Renoir

Current inspiration: Renoir's Women ++ Vampire Weekend
Porcelain figures caught in a specific moment in time. Simply gorgeous. Besides, fashion in 1880s france was fabulous. Big dresses, hair, and hats. I am a fan.
Looking towards the future, I am obsessed with Vampire Weekend's newest album: Contra. The combo of looking at french impressionist paintings and listening to intensely modern music has been sheer inspiration. It's given me a little more direction andddd (here's the big one) pushed me to do my first ever outfit post!

It should be coming soon. I just need to find a spot to take some decent photos.
Motion City Soundtrack this weekend ! So excited. Any suggestions for concert outerwear?